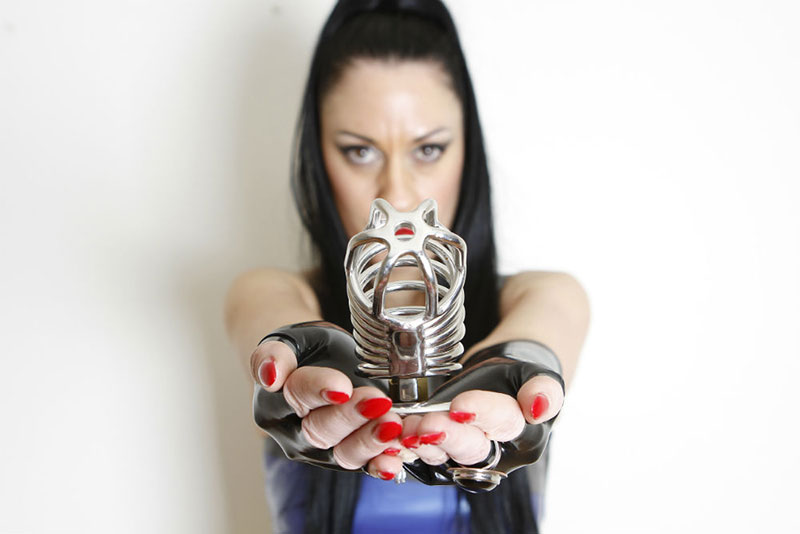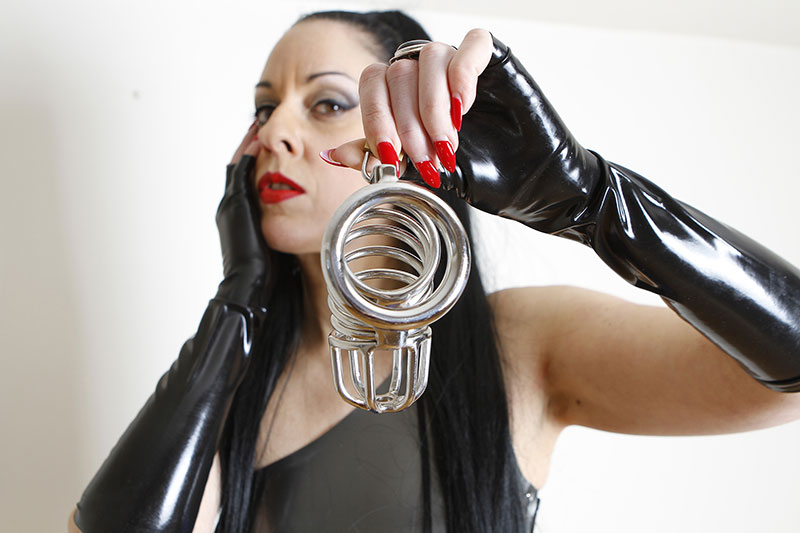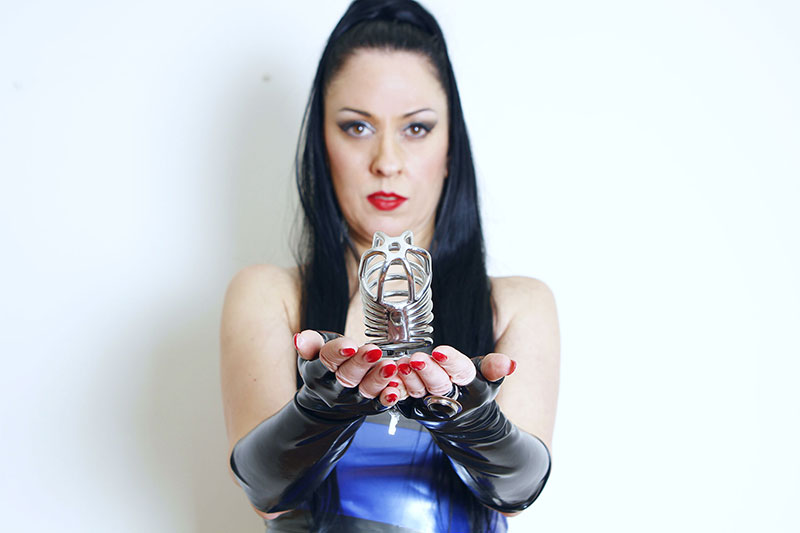 Chastity Training
Chastity Mistress | Paris, France | Worldwide
I am a firm believer that if all men experienced chastity, the world would be a better place. I have been a keyholder since 2012 and have seen the benefits of long term chastity training. As such, I have earned the title of the Cock Whisperer. Because I know that the best cock is a caged one and the ultimate way to dominate a man is to lock up his pride and joy on My own terms.
Chastity training for the beginner can start off slow with a one day lock-up period up to three days. However, over the years, I have had some of My subjects locked up for up to one year. To really get into chastity, it takes training and who better than someone with ample experience to guide you. With My psychological mind control techniques coupled with My manipulating charm, I will help coax you through your frustration. But make no mistake, I will find your desperation very amusing and will have many slave tasks for you to perform.
As the pandemic rages on, I have heard from so many of you that you're feeling lost and frustrated. Chastity is the perfect way to find purpose in your life under My rule. For the time being, all chastity training will be conducted online. There are several platforms where we can be in touch to discuss your level of training. You will also learn the Chastity Mantra.
To find out more about My chastity training programme, you will first be required to subscribe to My AVN Stars membership where you will also find frequent posts with chastity.
Watch Me Right Now In One Of My Many Chastity Training Clips And Videos
Subscribe to Me on LOYAL FANS to learn more about My chastity training programme. As The Cock Whisperer, I am the ultimate Keyholder and post regularly with chastity content.

The Cock Whisperer series of chastity training videos began in 2012. I have filmed over 50 chastity videos. Learn the Chastity Manta and check out the catalogue HERE